ITIL Certification is an important element in ensuring that you become a competent IT professional. These training courses will teach you everything that you need to know about computers, computer systems and how they help businesses accomplish their goals. Taking the ITIL course also gets you familiar with best practices in the industry.
Service Technology throughout Its Entire Life-cycle
Going through the ITIL Foundation program will help you manage systems throughout different phases of the design and implementation stage. You will have a good feel for service design, service transition and service operation. Other concepts such as release, control and deployment management will also be taught during your time in training.
Become an IT Master
Your ITIL course will teach you how to do more than just implement and manage systems. Additionally, you will be able to troubleshoot systems as well. When problems strike, you will be the person who will be able to solve them. This will help keep a network online and running securely. This is an invaluable resource to any company and will make you a valuable part of any business.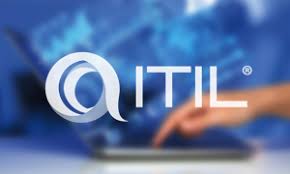 Make Sure That No Unauthorized Activity Is Allowed On a System
Most companies have sensitive information that not just anyone can look at. You will be responsible for making sure that unauthorized personnel do not have access to documents that could threaten the stability of a company or even national security. If you have a contract with the government, it could be your job to protect state secrets or keep new designs away from spies and other prying eyes.
Help Businesses save Money
Continual Service Improvement (CSI) aims to help businesses save money by adapting new technology into their business models. For example, if a new server came out that could hold more data at a lower cost, it is your job to implement that new technology.
As an IT professional, it may be your job to teach employees and managers how to use that new technology. This is an important step in the CSI process because the use of new technology can be confusing to people. Therefore, you will be needed to hold the collective hand of the company until it is completely comfortable with the change.
Learn Other Best Practices in the IT Industry
During ITIL Certification you will gain an extensive knowledge of the best practices in the industry. This is important because any professional will need to know the core standards and ethics that are required to do the job properly. These ethics will guide you each day as you interact with businesses and other customers.