Basic rules for a business look
We start with the rules which are the same for women and men. Concretely this means that instead of wearing multicolored clothes, clothes with dark colors should be preferred without a lot of patterns. Regarding materials, natural fibers should be preferred over synthetic fibers because of the smell.
Women usually choose a chic suit or a pantsuit with a blouse. When it comes to a dress or skirt, the hem should always be close to your knees – never shorter than a hand's width above the knee. In addition, the costume skirt should not be too tight and should not make folds when standing. The skirt or dress goes well with skin-colored tights and pumps on the feet. Bare legs, on the other hand, are taboo. To get an idea of ​​the different models of professional work clothes, take a look at this guide.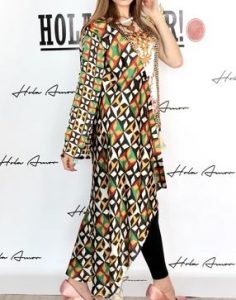 Blouse and Blazer
The shirts for women UAE or a blouse is classic and plain. Make sure your clothes fit well too. A blouse that stretches across your chest and has the button already dangerously close to exploding isn't really beneficial. Even pants that are too tight under which the briefs come off don't look good. Wear clothes that fit you.
Choose a fabric for the blouse that does not wrinkle quickly. When purchasing, check that the fabric does not wrinkle quickly.
A stylish blazer or jacket: On less formal occasions, women can also wear t-shirts under their blazer. But be careful not to remove the blazer if you choose a t-shirt. Long-sleeved blouses are more practical to wear with a blazer because the sleeves are not in direct contact with the skin. Washing a blouse is faster than cleaning a blazer.
Jewelry and makeup
In order to leave a competent and sympathetic impression, choose jewelry and makeup that is rather discreet and natural. The rule that applies here: Don't overdo it!
Hand bag or briefcase?
Briefcases or laptop bags have also emerged among women. Even though cell phones, money, and makeup aren't need to be put in a briefcase. Women can have a purse and a briefcase with them. But the handbag should match your outfit. A sporty backpack never goes well with a classic suit.
Shoes
With both feet on the ground, you give an impression of certainty. For this, the investment in good leather shoes is worth it.
Attention: Sneakers with a suit are only suitable for young companies.
In principle, classic shoes are common in most companies. If they look Italian or British, you're on the right track. With black, brown or gray shoes you can't go wrong. For women, the heel should not exceed six centimeters.
The result depends on the personal style
Of course, the dress style differs from industry to industry, but one rule applies in every one of work for men and women: Wear appropriate, well-groomed and well-fitting clothing. Those who are not quite sure what the right clothing is for the workplace can simply orient themselves to the dress style of employees at the same hierarchical level and above.
However, the best wardrobe doesn't make a good impression if you don't feel comfortable. It is therefore very important that you find your personal style, because charisma is linked to "well-being".
For more details, please visit: holaamor.org