Combining prints generates many doubts, after all how to put on a look without making a mistake? Check out our women's fashion tips and combine prints in the best way!
Matching prints seems like an area of ​​women's fashion that only bloggers and celebrities dominate, do not they? But we came here to show you that you too can be surprised by this curious combination. There are no rules to compose the look , but we have brought some tips that will surely help you make your look even more interesting! Here's what you can do using classic pieces of ready to wear prints and how to add a touch of modernity, making them even more stylish!
Floral: the classic women's fashion that we love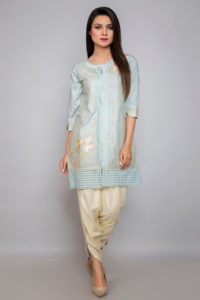 Unsurprisingly, this print is pure glamor . But how to combine with other prints? We respond: Of course, you get on with smooth pieces, but you can also dare and play with stripes, pooh or chess, for example!
The key is to analyze the background color of the prints: if they match one another you are already at an advantage. In the images below we check for example pink + black, white + black and navy blue + white: all colors that combine with each other.
In addition, we are talking about a pattern drawn + a geometric pattern, a combination that leaves the look in perfect balance.
Artistic prints: refinement and exclusivity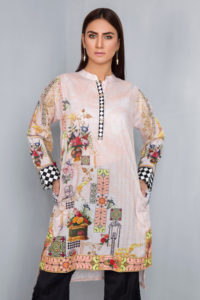 We could not talk about women's fashion without mentioning the artistic prints, which have their references in the most varied art styles, for example: art nouveau , decorative art, bauhaus among others. Most of the time they have greater detail, so it is best to use them with other less loaded pieces, which can be worked in stripes, chess and even a basic monochrome.The beauty of this style of print is its peculiarities. The fact that they are different give an air of exclusivity and very refinement to the look .
Digital shirt print: one of the female fashion darlings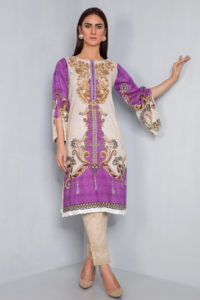 Digital shirt print is a print that falls well on women of all ages  and furthermore fits into any biotype . What will define if the animal print will look good on you … it's you!  Just like floral, plaid and plaid, you can play this pattern with other geometric shapes and ripped jeans can also drop very well. In the first  look below we can see a beautiful and somewhat daring combination. The model mixed striped + plaid and finished with an animal print. The secret is to stay alert and balance the look !
Digital shirt ready to wear prêt clothing is also a very powerful combination. Combining prints that obey the same pattern in the entire look is pure glamor . This tip holds for any pattern as long as it obeys the pattern. No mistake, bet a lot!
Tricks to squander style
There are a few tricks in women's fashion that greatly help to value your curves. Our valuable tip is to use the ready to wear prints to do this! For example, if your shoulders are wide, give preference to a printed flare trouser or a skirt with large prints.
If you want to sharpen your waist, you may prefer pieces that taper the seam in the region. For those who want to stretch their legs the ideal is to choose the high waist or vertical stripes on the bottom.
Did you like the tips? Keep following our website, the news of 2019 about women's fashion do not stop coming!