Job Prospects with ITIL Certification:
I am here because I have somewhat stumbled about in my IT career and am looking to get back into a full time company oriented swing of things. I'm trying to figure out how and the ITIL cert track looks very much like what I'm aiming at so I thought I would post here for info/advice. I am wondering if it is enough to jump back in with the help of the ITIL foundation or intermediate cert to get in management such as service desk management, or if I need to look into some other certs that may be more technical to push back in.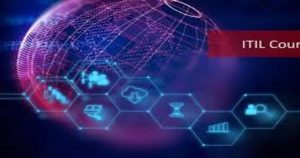 Is the market terribly saturated? Has this cert been helpful getting through especially if you have unrelated bachelors, but still have a skill set that is current?
I've had IT experience since the good ol days of dial-up, learned about programming, was taught CCNA, Novell, and Microsoft Server materials back in the early 00's and then just fell out. About 3 years ago I started my own MSP and it has gotten me several return clients but nothing I can count on to make my main job.
I work with the usual Active Directory/O365 setups and occasional running wire, setup switches, but mainly troubleshoot for end users.
During my off time from IT I worked as a manager at some world renowned hotels in front office as a department head responsible for training and customer service. While still assisting IT, I got my Six Sigma Green Belt and then dropped down to a line level job to finish my education/start a family a few years ago.
Any input you can provide would be amazing, I figure I will be signing up to take the test here in the next month if everything goes as planned. I've taken the practice tests so far and been doing well, but wanted to see if anyone had input on whether I may be going about my aspirations the wrong way.
digital marketing agency in Lahore providing Best SEO, SMM and Web Development Course Training ; Services in Pakistan. We are providing Best Digital Marketing Solutions in Lahore