If you are a lessor in the UK, you have certain legal obligations regarding electrical safety. Unlike gas checks, there is no legal obligation to perform annual safety checks on electrical systems or devices. However, if you rent property, you must ensure that the electricity is safe Landlord Certificates are menedatory.Legal obligations are laid down in the Landlord & Tenant Act 1985 and the Common Law of the lessor.
Electrical equipment must be safe at the start of the rental period and kept in a safe state everywhere. You are not only legally responsible for errors in matters such as lighting or sockets, but you are also responsible for all equipment that you provide (for example, white goods).
A circuit breaker must be mounted on all circuits and both plugs and sockets must comply with BS1363. It is also recommended that you ensure that your electrical system meets the latest regulations.
For houses with several residents there is also a legal obligation to perform annual risk assessments for fire safety, including the risk of electrical fire.
 Visual Checks
Although you can perform visual checks yourself, it is best to call in a qualified electrician to check for errors and possibly perform maintenance. Since 2005, all electrical work in garages, outbuildings, sheds, etc. must comply with part P of the building regulations.
This means that even home improvement work must either (a) be performed by a government approved electrician or (b) be inspected by the relevant local authority to ensure compliance.
If you fail to ensure electrical systems and electrical equipment, you may be prosecuted under the Consumer Protection Act 1987 and the Electrical Equipment (Safety) Regulations 1994.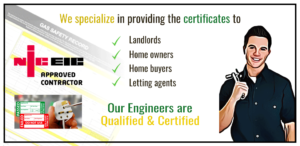 This can result in a fine of £ 5,000 per dangerous device with a case of non-compliance and / or six months in prison. Your property insurance may also become invalid.
Even if a rental agent is responsible for finding tenants, if they are not also contracted for maintenance, inspection and management, then you as a lessor are personally liable for all damage that happens to a tenant. This means that you run the risk of being charged or being charged with manslaughter.
If you have taken all reasonable steps to ensure that your property is secure, you will still need documentary evidence in the event of a health and safety incident. For this reason, it is best to have your checks performed by a qualified electrician or electrician.
 Obligations
In summary, although as a lessor you have no legal obligation to have electrical checks carried out by a qualified electrician, you are legally responsible for ensuring that the electrical appliances are safe and harmless, and it is therefore best to have them regularly by a professional to have it checked.
Being a landlord can be a profitable but stressful business. There is so much responsibility, especially with regard to the gas safety in your property. As a lessor, you must know what your gas safety obligations are for your tenants.
Many landlords do not know what they need to know about a gas engineer and this has led to tenants becoming seriously ill and even dying from poorly or illegally placed gas appliances. It is your property and your responsibility to check whether the gas engineer is safe and legal to perform work on your property.
Here is some gas safety advice to follow to offer your tenant a safe home.
 Always use a gas-safe registered technician
You can find one by going to the Gas Safe Register website and using the search function to find one in your area. When you click on one of them, a photo is shown of the engineer, his license number and the devices for which they may work.
Always ask to see the engineer card
A registered engineer at Gas Safe must always have his card with him. If they don't have one, don't let them work on your property.
 Check the card
Do not assume that just because he has a card, he is qualified to work on all gas appliances. On the back of their card is a list of all the devices on which he can legally work.
Have all your gas appliances checked annually
This is required by law. After performing his checks, the gas engineer will provide you with a gas safety report. You must provide a copy of this to your tenants within 28 days of purchase or before they move into your home. You must keep your records for 2 years. You are not obliged to control gas appliances that a tenant owns.
Provide an audible carbon monoxide alarm
Even with the required gas safety checks, things can still go wrong. If a gas appliance is defective, it can produce carbon monoxide fumes that can be fatal if inhaled! Gas Safe strongly reports that everyone has an audible carbon monoxide detector in their home. If there is a leak, a detector alerts your tenants to the presence of these deadly vapors, saving their lives.
If your home shares a chimney, carbon monoxide fumes can penetrate your home. It is therefore advisable that there is also an alarm in every room where the shared chimney is located.
Click Here For Info: Landlords Electrical Certificate